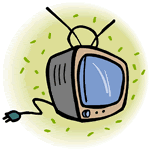 The SAME production team of
Real Housewives
is working on an all-male spinoff of the hit series called,
"Boys Club: ATL"...
Evolution Media has teamed up with casting producer Princess Banton-Lofters, who will serve as the executive producer of the tentatively titled
"Boys Club: ATL"...HOW EXCITING!
"We'd obviously admired from afar what Princess did with The Real Housewives of Atlanta, and when she approached us with this idea, it was a slam dunk," says Evolution president Douglas Ross.

The show will be based in Atlanta, OF COURSE...

There's no word yet on casting or if Bravo will pick up the series.
Oh this is going to be GOOD!
thank ya